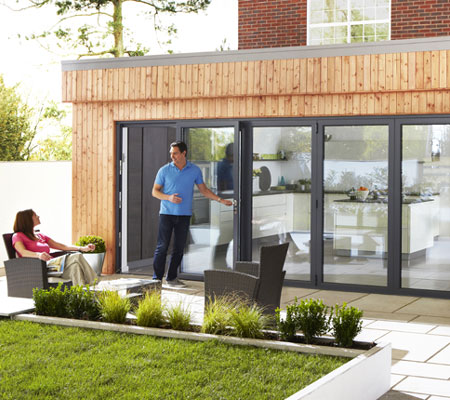 Low Maintenance
We think you should be able to enjoy your bifolding doors without the worry of time consuming and complicated maintenance.
The nature of these doors demands precision design and engineering, making timber and UPVC unsuitable materials for maintaining alignment over the lifetime of the product. Our high grade aluminium is our material of choice because if offers the right combination of strength and weight, allowing for a narrow, more aesthetically pleasing frame.
Our bifold doors are finished with the highest grade, longest lasting powder coating available, removing the need for periodic painting and maintenance. This hard wearing finish protects against scratches and colour fading, whilst maintaining the doors' original good looks.
Our concealed running system is protected from the elements, ensuring the smooth gliding action of your doors for a lifetime.