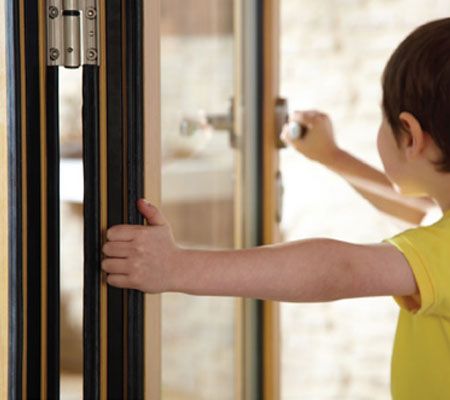 Finger Safe Gaskets
Nothing is more important than safety and comfort in your home. That's why we've designed them into every Bifolds Plus set of doors.
Our doors come with a bespoke 'finger safe' gasket between each door leaf, which ensures that even when they are fully open and folded to their maximum extent, there is no gap for little fingers to get trapped in.
Cleverly the lead door is prevented from slamming or being caught by gusts of wind by a strong magnetic stay which holds the door in place.
The low and flush threshold radically reduce the likelihood of trips and falls, whilst the concealed free glide running gear prevents little fingers from getting trapped.
All in all, a unique combination of safety features.