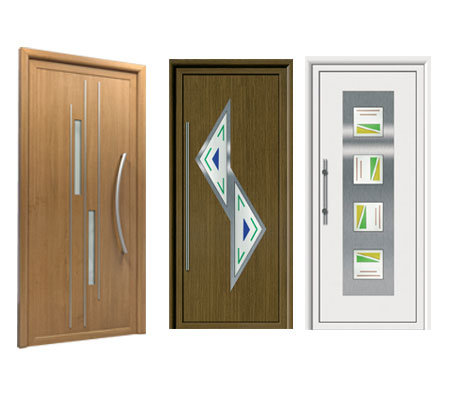 Range of Styles
External doors make a huge statement about your home. With over 30 stylish panels for you to choose from, you can ensure that you design the perfect statement for your home, one which complements the style of your property and reflects your individual style.
Our selection of panels range from the traditional to contemporary or even geometric designs. May be you will choose a panel with lots of glazing to allow natural light to flood into your home? Or perhaps a more traditional look but in a bright bold colour?
Your door can be dual coloured - a popular combination is white frame with a bright blue or red door. Or a classic combination of a white and black may be more in keeping with your style.
The possibilities are endless so you really can be confident that you can have your door exactly as you imagine it.